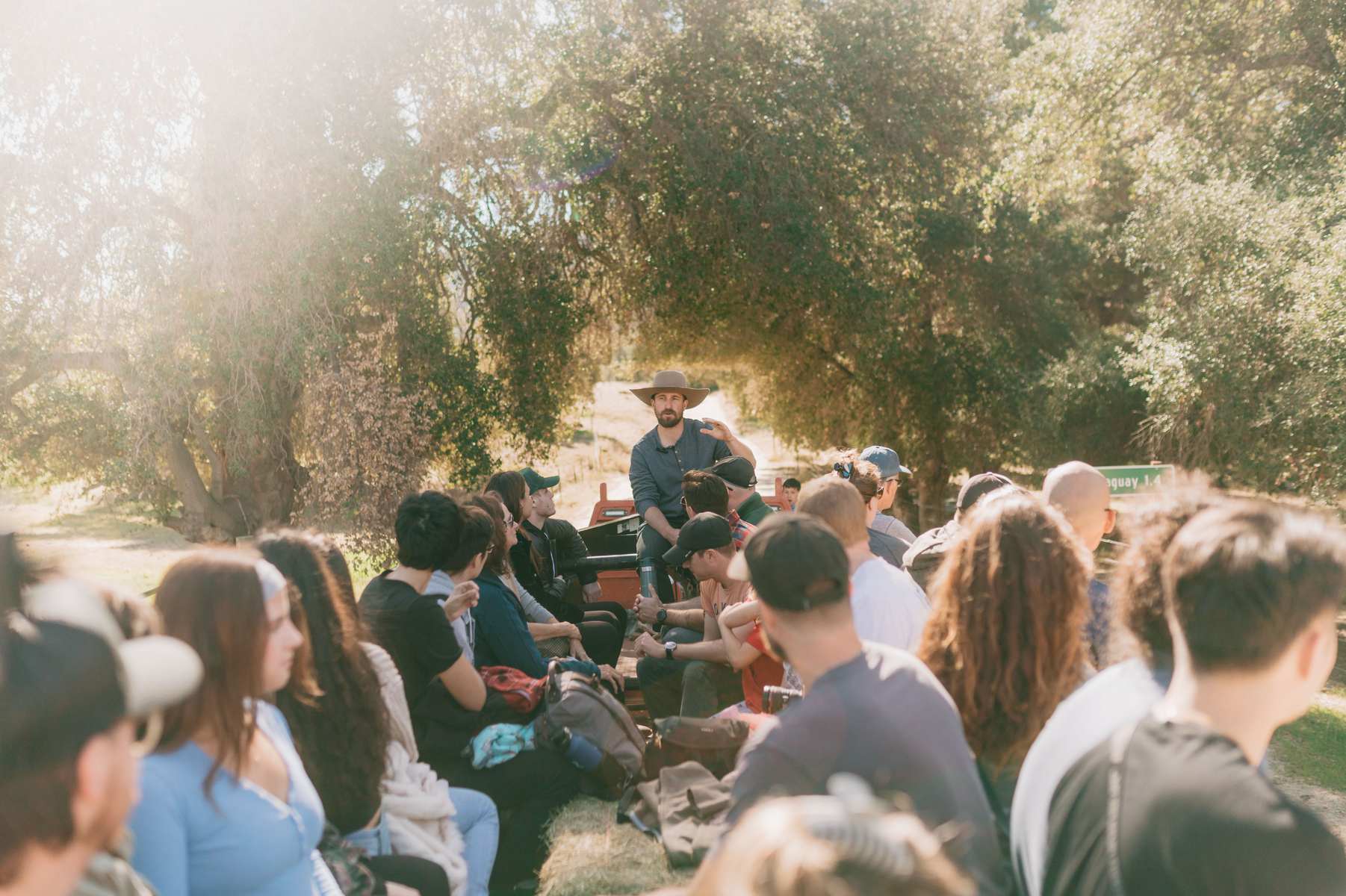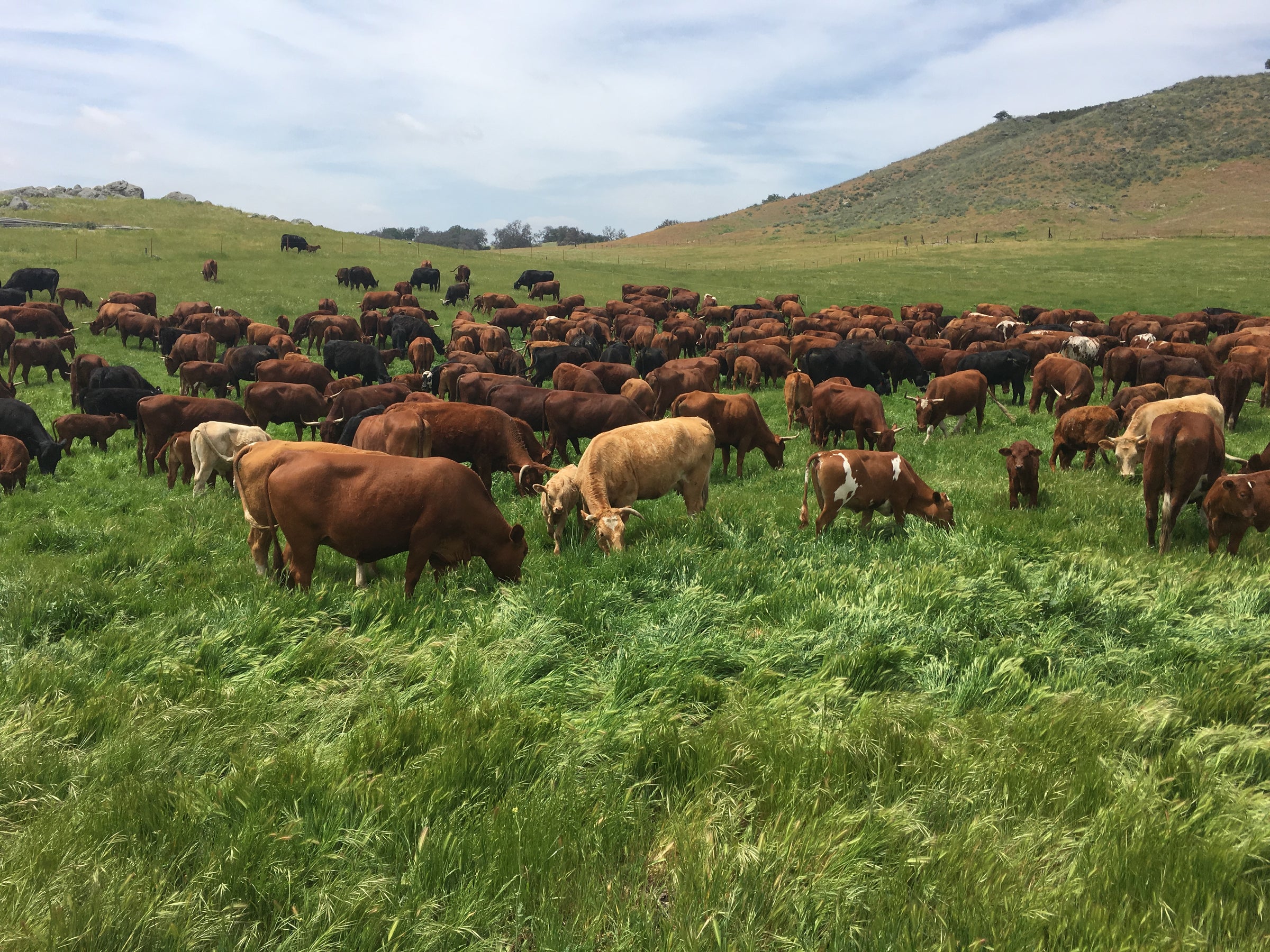 bulk beef pre-sell now open.
Eat the ancestral way & save more when you buy a cow share. We have 1/8, quarter, half and whole cow shares available.
Meat delivery service based in san diego, Ca
Get the highest quality, pasture-raised meat delivered right to your door! We offer nose-to-tail bundle boxes, subscriptions of our go-to weekly products, and cow shares. We're passionate about the animals we steward, the soils we're reviving through our regenerative grazing practices, and helping people live healthier and more connected lives.
Perennial Pastures Best Sellers
Cows did not evolve to live for extensive periods digesting seed grain. Grain requires a completely different set of enzymes for digestion and a completely different digestive process to unlock the nutrients contained inside the grain. Long periods on grain-feed can destroy rumen function. That is why we only have grass-fed beef for our San Diego based meat delivery service.
High density grazing stimulates perennial native grass seed and distributes dung and urine evenly across the ranch. After grazing, most of the plant material has been removed and the excess trampled into the ground. We are always transitioning our pastures to more and more perennial grasses by allowing proper recovery times.
The grass-fed beef (from Perennial Pastures near San Diego) that our customers receive via our meat delivery service is free from pesticides or herbicide sprays. Both pesticides and herbicides have been shown to kill soil life. We also don't use any deworming agents in our cattle. De-wormers kill the dung beetle, which can bury manure 4 feet into the ground, helping us cycle nutrients and carbon into the soil.
Perennial Pastures
Regenerative Farming
By practicing regenerative grazing on 17,000 acres of land in Southern California, we are bringing life back to the soil. Regenerative grazing mimics the natural grazing patterns of large herd animals. We rotate our animals across the ranch giving them time to intensely graze on one paddock before moving to the next. This allows each section of the ranch to be fertilized by the animals before a long "recovery period" during which the grasses can rest and root systems can recharge.
Meet the Owner
Kevin Muno
Kevin has been involved in regenerative agriculture for over 8 years now. He holds a bachelor's degree in Business Administration from University of San Diego, where he also studied real estate. Kevin has been trained and mentored by some of the best graziers and regenerative agriculture practitioners in the world. Kevin loves food and the community it creates and he's passionate about healing soil at scale. He sees a large need to fix our soil surface globally and believes ranching is the only way to get that done. He loves building teams that share his passion for regenerative agriculture. Perennial Pastures is the dream team and we are honored to work with you and your family. Contact us to learn more about our San Diego area online butcher and meat delivery services.
where to find us
farmers markets